Local Dentist Raleigh, NC


Affordable Dental Services
From cosmetic work, implants and denture services to urgent treatments - we provide a compassionate approach at our modern dental practice in Wake County.
Searching for the Best Dentist Office in
Raleigh, North Carolina?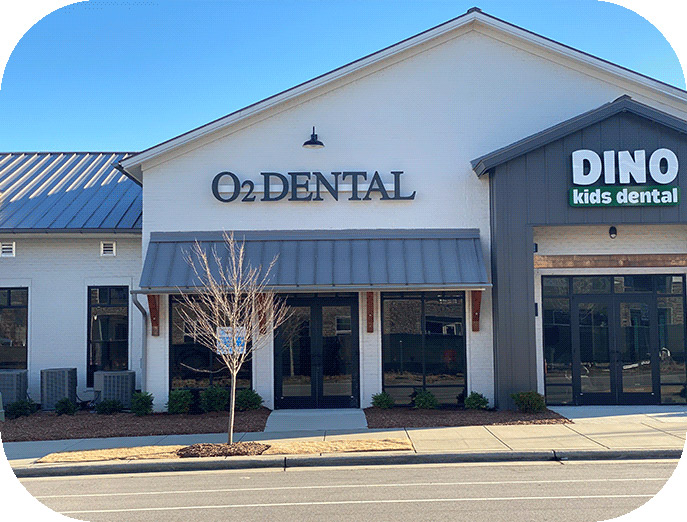 Smiling and knowing you have beautiful, healthy teeth is the amazing experience we want you to have; and if you are searching for the best dentist near me in Raleigh, NC to take expert care of all your dental needs, the O2 Dental Group is here for you and your family.
Whether you are a resident of our beautiful city or just visiting on vacation, our modern, and friendly full-service dentistry office is conveniently located at 5321 Tin Roof Way Suite 102, just off the intersection of Louisburg Road and the Northern Wake Expressway.
Only a stone's throw from the Triangle Town Center Mall in one direction and the scenic Neuse River in the other, our state-of-the-art facility combines ultra-modern dental technology with exceptional patient care for a calm patient experience.
If you have ever suffered the stress of having to visit several dentists' offices to complete your treatment plan, you can now relax in the knowledge that 99% of your dental procedures will be carried out quickly and efficiently in-house, right here at the corner of Midtown Market Ave and Perry Creek Road. Plus, if you need the convenience of a late appointment, we are open until 7PM most evenings.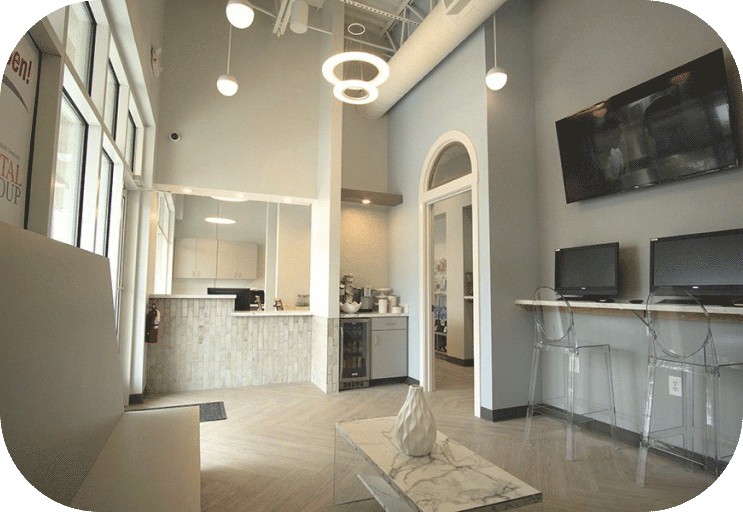 We are proud to be your 'Go2' Raleigh, NC dentist, serving our local community and all the surrounding areas, including Rolesville, Knightdale, and Zebulon.
New patients are always very welcome, and our focus is on making you feel as comfortable as possible in a calm and relaxing environment. Many patients return to us for future treatments year after year because our doctors and dental staff truly understand how to care for you and your family when you need us.
We also have staff who speak both English and Spanish - se habla español!

" Experience was better than expected "
"The staff were excellent and as a person who hates the dentist and gets very distressed - this experience was way better than expected. They kept me informed of each step and that was calming. This appt was for a crown.... every part was made to calm me and I left there with a permanent crown!!"

Kim Lindberg
NEED EMERGENCY DENTAL CARE IN
RALEIGH, NC?
Convenient, affordable dentists near you.
Your Amazing O2 Dental Team in Raleigh, NC
Led by Dr. Olu Oyegunwa and Dr. Lydia Oyegunwa, our talented and professional dental team in Raleigh are passionate about creating lasting relationships with all our patients so that they always have a healthy smile.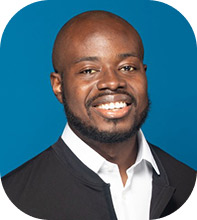 Dr. Olu Oyegunwa
Hello! My name is Dr. Olusegun Oyegunwa, but most call me Dr. O. I was born in Nigeria and moved to The United States at the age of 9. I spent my childhood in Raleigh, NC. After high school, I attended North Carolina State University, where I earned my undergraduate degree in Microbiology, summa cum laude. After undergrad, I continued my education at The University of North Carolina in Chapel Hill where I received my dental degree. I'll be honest, as a die hard wolfpacker, it was difficult studying at UNC, a rival, but I made it through. After dental school I pursued an extensive Advanced Education in General Dentistry at the VA Hospital in Fayetteville, NC. I enjoy all aspects of general dentistry and believe in a conservative approach towards dental care with a strong emphasis on prevention. Outside of the office, I enjoy cheering on my alma mater, NC State, and spending time with my wife, Lydia, and family. I am happy to help you realize your goals and expectations concerning your oral health. Let's do it!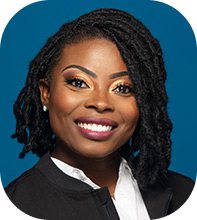 Dr. Lydia Oyegunwa
Howdy! My name is Dr. Lydia Oyegunwa. Most call me Doc LO. I'll respond to both. I was born in Ghana, located on the Western peninsula of Africa. I moved to the United States when I was 4 years old. I grew up in Fort Worth, TX where I developed an appetite for chips and queso (Texas has the best around). My first 2 years of college I was granted a scholarship to play volleyball at a small college in Seminole Oklahoma where I learned how to balance being a scholar-athlete. After my two years at SSC, I transferred to The University of North Carolina-Chapel Hill (Go Heels!). After completing my biology degree I wasn't quite ready to leave UNC, so I decided to enroll in their dental hygiene program. This is where my love of dentistry truly started to evolve. My dental hygiene training taught me a lot about the importance of patient care with an emphasis on prevention and patient education. So that was it! I became a perpetual student and continued my education at ECU School of Dental Medicine. At ECU, I developed a deeper understanding of dentistry and its role in the community. This training molded me into the practitioner I am today. In my spare time I love to spend time with my husband, Olu, and family. Whenever possible I love to see my Heels beat up on some Wolfpackers, sorry honey.

" Simply Amazing Experience "
"This was my first visit at the dentist office. All I can say is simply amazing experience. The staff are friendly and provide great customer service. The dentist I saw also was amazing!!! I made the right choice and would definitely recommend."

KEVIN CAMPBELL
READY FOR A SMILE MAKEOVER?
Start smiling with confidence today.
DENTAL CARE IN RALEIGH, NC
We look forward to meeting you.
Call (919) 823-5433 or book an appointment online to set up your first visit. We'll be in touch soon.
5321 Tin Roof Way Suite 102
Raleigh, NC 27616