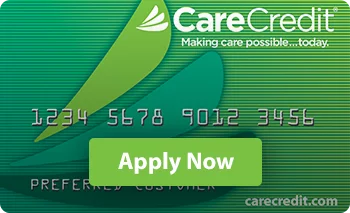 We accept most insurance plans. But if you're uninsured, or your treatment is not completely covered by your dental insurance provider, we offer alternative payment options to make it easier to afford your dental treatment At O2 Dental Group, we work with third-party lenders, CareCredit® and Sunbit to make both elective smile improvements and necessary dental treatments affordable for every patient.
Enjoy budget-friendly benefits like:
Flexible terms, including 0% or low-interest financing
Instant approval for immediate access to funds
Coverage of needed or elective treatments
Financing that can be allocated solely for use with your dental implants or in conjunction with other treatments
No hidden fees
No Insurance? You Might Qualify For Our In-House Dental Savings Plan
In order to make the dental care we provide affordable for you and your family, we have developed an "In-House" Dental Savings Plan for anyone who does not have dental insurance.
Benefits Include:
No Pre-Authorization Required
No Waiting Periods or Pre-existing Exclusions
No Annual Limits
No Deductibles
Cosmetic Dentistry Included
Discounted Dental Fees
Save hundreds to thousands of dollars on your dental treatment
We also accept most major credit cards, personal checks, money orders and cash payments.
Need Financing? Apply Online for Sunbit Financing in Just 60 Seconds!
Click the button to apply for the office where you want to receive treatment:
Have Questions About How To Afford Your Dental Care?
We look forward to meeting you. Call (888) 617-5492 or book an appointment online to set up your first visit. We'll be in touch soon.