Orthodontics
Fayetteville, NC
A straighter smile makes it easier for you to care for your oral health and feel good about the way that you look. At O2 Dental Group, our Fayetteville, North Carolina dentists provide in-house orthodontic therapy and braces so that you can enjoy the smile that you deserve.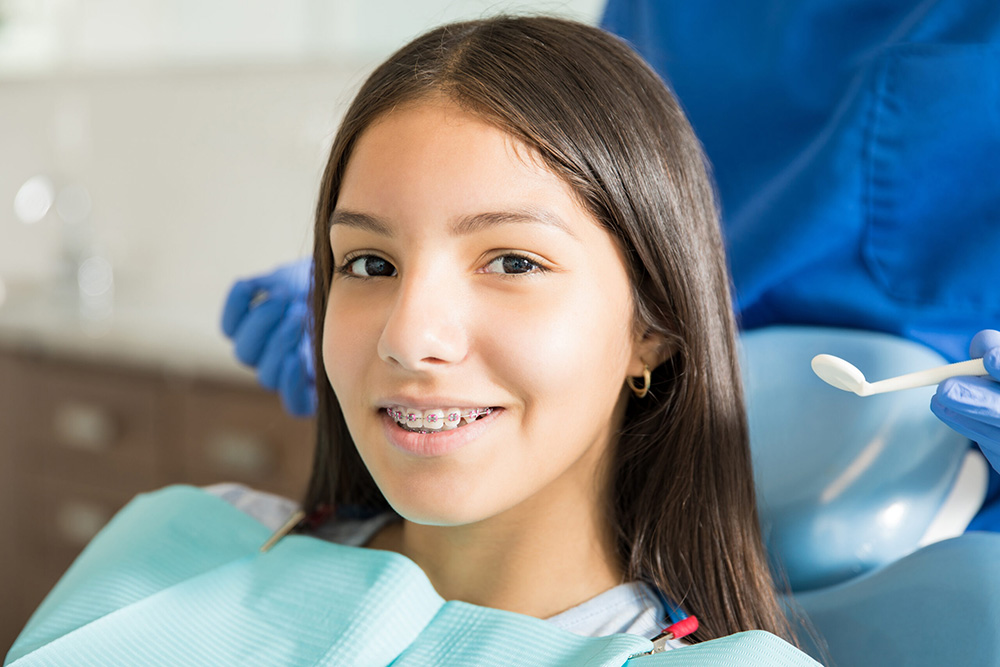 Suffer from crooked teeth, crowded teeth, jaw problems, or a misaligned bite? Traditional metal braces could be the best orthodontic treatment for you or your child. Long gone are the days of poking wires and bulky metal brackets. Today's metal braces are sleek, customizable, and built for comfort! (Please note: Traditional metal braces are not offered at all locations.)
If you prefer not to wear fixed orthodontics, Invisalign is a great way to straighten your teeth without impacting your lifestyle. The removable aligners are easy to maintain and allow you to eat whatever you want. You simply wear your alignment trays for 20-22 hours a day (taking them out during meals or to brush and floss) and change them out every two weeks to progress your tooth movement. Depending on the severity of your bite, most people complete treatment in 12-18 months. For more information, visit our Invisalign page.
Flexibility To Fit Your Busy Schedule
Our North Carolina dentist office makes it easy to work clear braces into your schedule. With extended morning, evening, and weekend hours, just about anyone can make the time to stop by for a quick check every 6 to 8 weeks. Call O2 Dental Group today to schedule an orthodontic evaluation for you or your teen! Are you looking for pediatric dentistry in North Carolina? Why not consider the family dentists at O2 Dental Group?