Teeth Whitening
Fayetteville, NC
At O2 Dental Group, we want all of our patients to show off their beautiful smiles! For patients who would like a whiter smile, our doctors provide an in-office teeth whitening treatment: Zoom!® Teeth Whitening at our North Carolina dentist office.
How Does Zoom! Teeth Whitening Work?
Zoom! Teeth Whitening is comfortable and simple. If you're a candidate, our Doctors will apply the Zoom! whitening gel to your teeth, then activate it with a dental laser. Our dental patients love this type of teeth whitening because their teeth can become at least 6-10 shades whiter during the process! In many cases, your teeth can get even whiter in the 2-3 days following the Zoom! Whitening procedure.
Is Zoom! Teeth Whitening Right For Me?
One of the best features of Zoom! Teeth Whitening is that it only takes a little over an hour. This professional in-office teeth whitening procedure can be ideal for anyone who wants a whiter smile in a short period of time. There's no need to wear trays or deal with messy gels at home to gradually whiten your smile. The convenience of Zoom! Teeth Whitening makes it the simple choice for many of our North Carolina dental patients!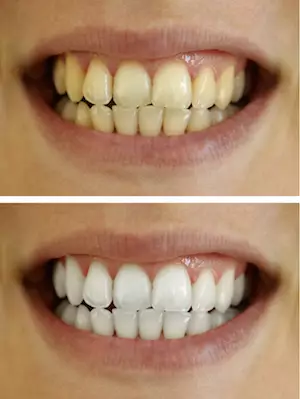 Schedule Your Zoom Teeth Whitening Consultation With O2 Dental Group Today!